Profile

a traveler from an antique land
I like bananas. Bananas are good.

About

Mini Bio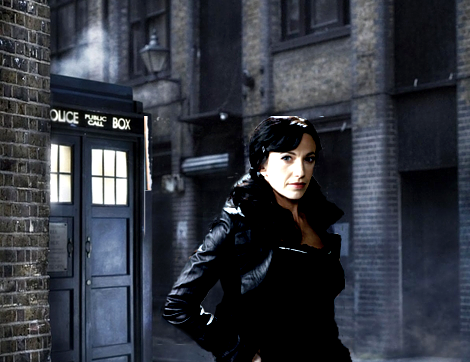 Think about the homeless traveler in her old police box, her days like crazy paving.
THIS JOURNAL IS IN THE PROCESS OF BEING OVERHAULED. The Doctor found therein was formerly

eleventh_doctor
. There is nothing wrong with your computer monitor.
Name(s): The Doctor. Theta Sigma. The Oncoming Storm.
Persona:
n
th
Home: The TARDIS
Age: older than you'd expect
Height: 5'9"
Jacket Inventory: Sonic screwdriver. Psychic paper. Atmospheric stylograph. Pocket watch. Nail polish remover. Field Gravity Detector. Jelly babies.
TARDIS Rooms: Console Room. Cloister Room. Zero Room. Wardrobe. Library. Astrologer's Room. Conservatory. Ballroom. Kitchen. Dining Room(s). Living Room(s). Bedroom(s). Study. Art gallery. Zoo. Zero Room. Pool. Attic. Medical bay. Squash court. Playroom.
If anyone happens to ask whether I made any material difference to the welfare of this planet, you can tell them I came and went like a summer cloud.


One day, I shall come back. Yes, I shall come back. Until that day, there must be no regrets, no tears, no anxieties. Just go forward in all your beliefs, and prove to me that I am not mistaken in mine.

There are worlds out there where the sky is burning, and the sea's asleep, and the rivers dream; people made of smoke and cities made of song. Somewhere there's danger, somewhere there's injustice, somewhere else the tea's getting cold.

|x| The Old Homestead |x| link 2 |x| profile code |x|

Connect
ace mcshane
,
bananas
,
chips
,
earth
,
etheric beam locators
,
fantastic
,
field gravity detector
,
fitz kreiner
,
gallifrey
,
humans
,
jack harkness
,
jelly babies
,
k-9
,
lady doctor
,
romana
,
rose tyler
,
sarah-jane smith
,
scarves
,
sonic screwdriver
,
strawberry-banana smoothies
,
surprise breastage
,
tea
,
the master
,
the master's phallic weapons
,
the tardis
,
time
,
time ladies
,
time lords
scarvesngarters

People
[View Entries]

Communities
[View entries]

Feeds
[View Entries]

Subscriptions (0)

Linking
To link to this user, copy this code:
On Dreamwidth:
Elsewhere: